I may receive a commission if you purchase through links on this page.
15 Awesome Art Gifts for Kids
As our family's "birthday season" approaches, I've begun to look for some great art gifts for kids to give my boys this year. My family is pretty well rounded when it comes to extracurricular activities. Over the years my boys have participated in various athletic activities and music lessons. However, some of my boys' favorite homeschool classes center around arts such as painting, ceramics, and other beautiful pursuits. I've even begun doing a little abstract painting to give my life some balance and beauty.
I want to encourage my boys to learn more about art and pursue artistic creativity in addition to their other activities. As a result, I try to keep our arts and crafts storage filled with standard supplies for them to use whenever they like.
Sometimes, though, it's great for each child to have his own art supplies. Birthdays and other holidays are a great time to add to your budding artist's collect of art-related items.
Pin These Ideas for Later
Art Gifts for Kids Are an Investment
Art is a broad and important part of life, and fostering artistic expression in kids sets them on a positive path, whether it's hobbyist, professional, as an outlet or pure aesthetic expression. The common thread includes items that inspire creativity, expression, and lead to that wonderful thing called "flow."
Rather than leave you to a google rabbit hole, I thought I'd share some inspiring gifts for budding artists in your life.
Even though I think of art gifts for kids as an investment into their education, emotional health, and future creative endeavors, I know that you don't have to spend a lot of money to encourage their creativity. That's why I choose the following art gift ideas. Over half of them are under $20.
Art Gifts for Preschoolers
My art gifts for preschoolers ideas include great items for tiny hands. Depending on the age and fine motor development of your little one there are several great art gifts to choose from here.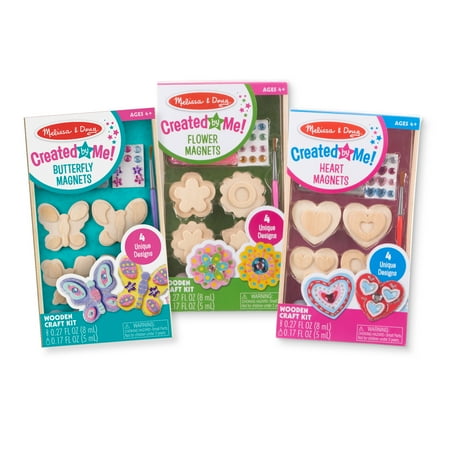 Art Gifts for Big Kids
As kids get older and their fine motor skills get sharper they're ready for art gifts that inspire them and encourage creativity. The following art gift ideas will work for kids between the ages of 6-10.
Art Gifts for Tweens and Teens
Tweens and teens need art gifts that are a little more grown up. Art gifts for teens and tweens should support their current artistic passion. The following gifts work well for kids age 11 and above.
Note: If you can, wait until these are on sale for an incredible price. Or, use the Hobby Lobby 40% off coupon from the app or website.
As with the watercolor pencils listed above, wait until this item goes on sale for 40-50% off OR use the 40% off Hobby Lobby coupon in the app or on the website.